Imagine if everything you trusted and treasured fitted inside a tiny box?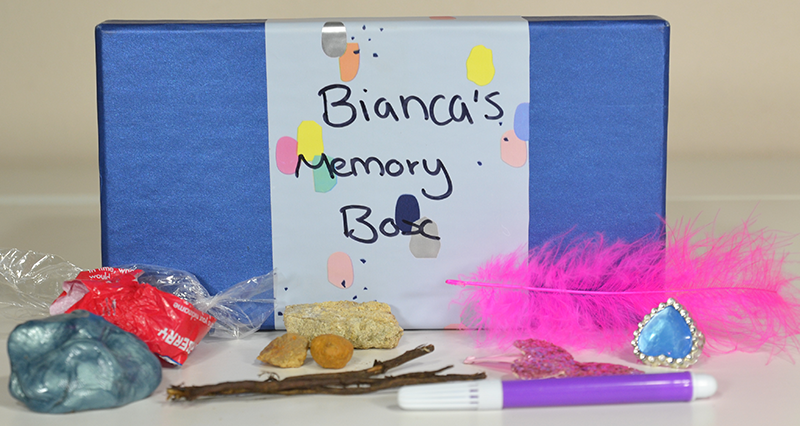 When 11-year-old Bianca* first came to Anglicare WA she was too scared to be left in a room on her own. Too frightened to sleep in her own bedroom, or go to sleepovers with friends. Too anxious to go outside on her own and play with her pet guinea pigs. Too traumatised to enjoy the simple pleasures of childhood.
Like all children, Bianca just wanted to be loved and cared for. To grow, learn and develop in a safe and nurturing space. Heartbreakingly, all these things are taken from children when violence enters the family home.
Across WA, the cycle of domestic family violence and abuse has shattered lives for generations. And in the region where Bianca lives, it's now affecting one in four households.
If children like Bianca receive counselling early through our Young Hearts child domestic violence support program, they get to work through the traumas they've experienced using play and art therapy. Children get the tools to help them build healthy relationships. They also develop the essential skills they need to thrive in the future.
When Bianca first came to Young Hearts, her mum Lana* told us:
"Bianca saw her father do awful violent things to me. She was there when I tried to take my own life by overdosing. She had to leave her friends behind when we fled from the family home. She's had to adjust to a new life and a new school. She's petrified of being left alone. She sleeps in my bed. She gets dressed for school in the living room, because she can't be left alone in her own bedroom. She won't even go to the toilet on her own. But she won't talk to me. She shuts down and never expresses her emotions. She stirs up her sisters until they cry and tells me she feels unloved when I tell her off. I don't know what to do."
Without the support of early counselling, these fractured relationships never heal. And so often, these children grow up to be the adult victims or perpetrators of family and domestic violence.
The vicious cycle is never broken. With no government funding for this service, we need your urgent help to continue the vital life-changing services that Young Hearts provides.
HELP STOP THE CYCLE OF ABUSE NOW
After Bianca's first few sessions, Bianca's mum said:
"Bianca is less angry and behaving more like a normal 11-year-old kid. She told me she was ready to sleep in her own room. And she's been playing outside on her own with her guinea pigs. She's even started communicating with me. We have a special book to write notes to each other. We place notes on each other's pillows."
Our Young Hearts team work so hard and deal with some of the most heart-wrenching accounts of violence and abuse. Both physical and psychological. They give every vulnerable child the time, care and attention they need to feel safe enough to explore their deepest fears, feelings and emotions.
But they also help children find the strength to achieve their hopes and dreams.
We need YOUR help to be able to keep providing these vital services for free. And with Christmas around the corner, we're now approaching the time of year when, sadly, we see the most incidents of family and domestic violence.
It's the most stressful time of year for families affected by financial difficulties and alcohol misuse. We want to be there for these families and children in their greatest time of need.
Your donation today could be the lifeline a child needs to start their journey of recovery, to learn to just be a kid again.
Your gift is one step towards breaking the cycle.
Your gift is one step towards ending this terrible epidemic for good.
Most importantly, your gift will show one young person that the world can be so much better for them.
HELP A CHILD LIKE BIANCA TODAY
*Names have been changed to protect their identity.