Imagine if you no longer believed in the magic of Christmas.
For most kids, the excitement is starting to build – the lights go up, the presents get wrapped and the snacks get left out for Father Christmas, and his reindeers.
But not for Daisy*. There will be no lights. There will be no presents. And 5-year-old Daisy no longer believes in Father Christmas.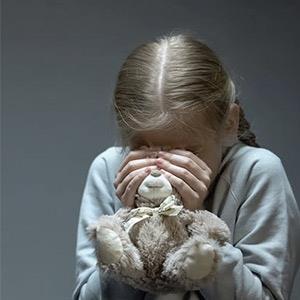 Daisy's only Christmas celebration exists within her imagination. A place where the magic of what a real family feels like, lives.
For Daisy, the reality of family life was scary. She was living with her Nan because staying with her Mum was unsafe – her Step-Dad was abusive and unpredictable. Daisy had frequent nightmares where her Mum would get trapped in a lion's den and eaten.

Anglicare WA's Young Hearts program was Daisy's saviour. Young Hearts is a unique counselling service that works exclusively with families to help children and young people regain trust, feel safe and experience safety in relationships.
Young Hearts ensures children feel valued, cared for and informed that violence in their home is not their fault. Can you imagine a Christmas with no joy and no magic?
You can help kids like Daisy and help end the cycle of family and domestic violence in WA by sending a tax-deductible gift to Anglicare WA's Young Hearts program. Christmas looks very different for victims of domestic violence.

Family and domestic violence is devastating families and communities across our State at alarming rates. COVID-19 exacerbated this dire situation, and in March the numbers increased again - making it the highest month on record.

Domestic violence in Western Australia
Figures reported by WA Police.
Calls related to domestic violence:
Over 65,000
(10% increase on last year)
Average calls per day:
180
Calls involving children:
21,380

When children like Daisy receive counselling support early, they get to work through the traumas they've experienced using play and art therapy. Children get the tools to help them build healthy relationships. They also develop the essential skills they need to thrive in the future.

When Daisy first came to Young Hearts, she drew a picture depicting the time when she still lived with Mum. The picture showed Daisy's Mum and Step-Dad fighting and lots of blood.
Daisy drew a wall to show the fighting in one room, and her in the other room – scared and clinging onto her older brother.

Daisy also drew her neighbour coming and rescuing her and her brother. She told us that her neighbour was nice, and they would watch TV at their house and often stay there to escape the violence that was occurring at home.
No child should have to experience these feelings.
No child should have to go through so much trauma.
Daisy has seen more violence in her 5 years than most will see in a lifetime. But because of Young Hearts, there is hope for Daisy. Anglicare WA runs crucial programs to help children and families but with increased demands and limited resources, these programs can't continue without your support.
Donate to help stop the cycle of abuse
Thanks to Young Hearts, Daisy's drawings have changed and her dreams have become lighter. She drew a picture of her Mum and the house they would live in together. It would be quiet, warm and very sparkly.
There would be a garden full of flowers and Daisy explained that you could "eat lots of chocolate and lollies in the house and the house would feel happy".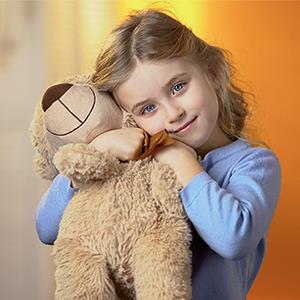 Daisy said that there was no fighting in this house and there was a rule that meant her Step-Dad couldn't come to the house because he was naughty. This would be a safe and happy house.
Daisy's Mum was also supported with counselling through Anglicare WA's Family and Relationships Services. This was important in re-building the bond with her daughter.
She attended joint sessions with Daisy and engaged in activities to strengthen their bond and relationship. Daisy's mum helped her to create a special box for Daisy that contains items that make her feel safe and calm.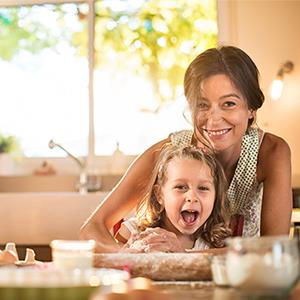 With the help of Anglicare WA, Daisy returned to her Mum's care and was able to sleep through the night without nightmares.
She continues to use her special box and created a code word that she needs to 'open the box' with her safe people, so she can express and regulate her feelings with the support of her family and carers.
Daisy finally feels safe.
Young Hearts fills a gap - and we need your help to ensure that there is no waiting list, and that children like Daisy can get the help they need. The benefits of counselling through Young Hearts is critical for the long-term.
Children like Daisy deserve to have Christmas not just in a dream, but as a reality.
Thank you for your consideration of supporting programs like this at Anglicare WA – we are so grateful for your support and we wish you a safe and happy Christmas.