Mar 8, 2017


Pictured above left to right: Ian Carter AM – Chief Executive Officer Anglicare WA presenting a certificate of appreciation to
Darren Brady – Managing Director Total Team Building'
Total Team Building (TTB) is a private company in Perth which provides services to schools, community groups, corporations, government and business organisations.
Its mission is to create fun and engaging events which enhance leadership, communication and overall team cohesion within groups.

Lynn Crasto, Anglicare WA's Senior Youth Worker from the Street Connect Program has a good relationship with TTB, and last year he entered into some discussions with them to see if Anglicare's youth programs might benefit from some kind of philanthropic partnership.
The happy result is that some of Anglicare WA's youth programs have found themselves beneficiaries of items donated through various corporate team building events which other groups have undertaken.
In April and June of last year, TTB organised some corporate team building days for BHP Billiton. The activities included a scavenger hunt for food/hygiene products, with 10 participants at each event.
Street Connect received all the found products as donations and this will be distributed to their clients when working on the streets.
Then in July last year, TTB organised a residential property renovation for HLB Mann Judd which involved some 60 participants doing a makeover on a Yes! Housing property.
In January of this year, TTB organised a 'Survivor' style activity based on the popular TV show for 50 people from the International School of WA. This involved a hunt for food, clothing and material goods which were then donated to Street Connect. Once again, these will be distributed to Street Connect clients.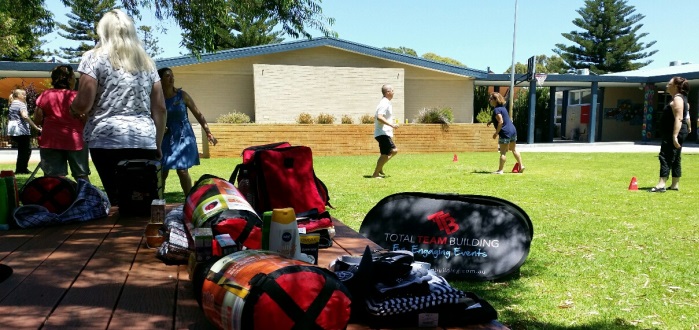 Pictured: Total Team Building Survivor-themed activity day for the International School of WA, assisting Street Connect
Total Team Building has worked closely with Anglicare WA to establish a 'wish list' of items from each program, and has aimed to deliver these through their events. For Street Connect, this has largely meant age appropriate clothing, among other things.
Anglicare WA chief executive Ian Carter said the outcome was a wonderful example of community engagement and business support for those in need.
"I congratulate Lynn and his team at Street Connect for this innovative partnership. It's good PR for TTB, it involves enthusiastic participation from the community and business sector and it achieves results on the ground for our clients. It's just terrific," Mr Carter said.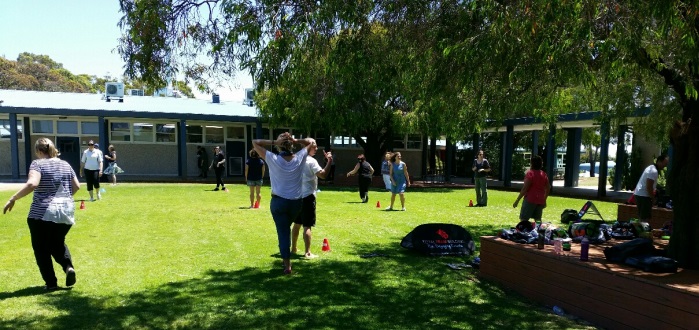 Pictured: Total Team Building Survivor-themed activity day for the International School of WA, assisting Street Connect