The Perth Zero Project is a collaboration of WA community services aiming to end rough sleeping and chronic homelessness in the city. It will work with people sleeping on streets or in parks, or who move between rough sleeping and crisis accommodation.
It will initially focus on Perth's inner-city and Fremantle but is envisaged to ultimately expand across the entire metro area.
Anglicare WA will be involved through our Street Connect program, which has been identified as the key youth service in this coordinated and joint outreach response. Our team will work in partnership with other programs.
Street Connect is the only service involved in the Project which is not funded by government.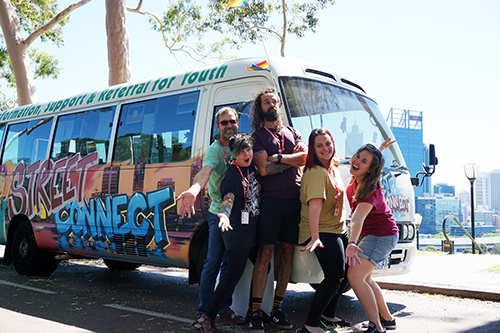 Street Connect Youth Workers