At the age of six, Mackenzie met the Street Connect team and was inspired to raise awareness and vital support from her community. Mackenzie's incredible spirit has seen her little lemonade and biscuit stand transform over 7 years into a community event.
Families travel to visit her stall each year to support this important cause and we are so grateful.

We are always looking for passionate people in our community to champion our cause.

If you have a bright idea or want to make a difference, please give us a call today and we would be happy to make it a reality! Please call us on 9263 2091.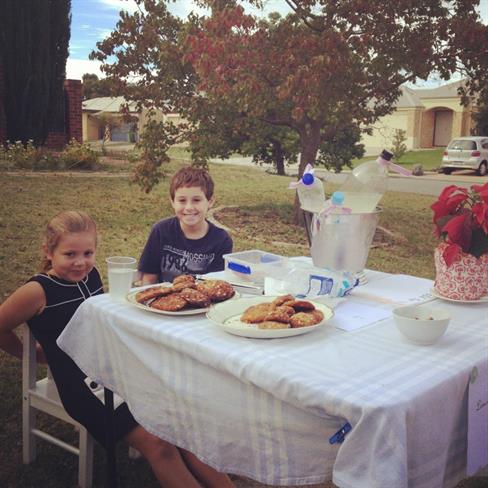 Mackenzie and her brother at their first bake sale.