The App, called Home for Now will allow young people to log on from smartphones, public computers and other devices to find where crisis accommodation is available, then search for live options close to them.
The App then makes a connection so the person using it can begin to get the help they need. Home For Now has been released for testing within homelessness services to make sure that it is suitable and user-friendly before release.
To take a look at this innovative resource visit homefornow.org.au.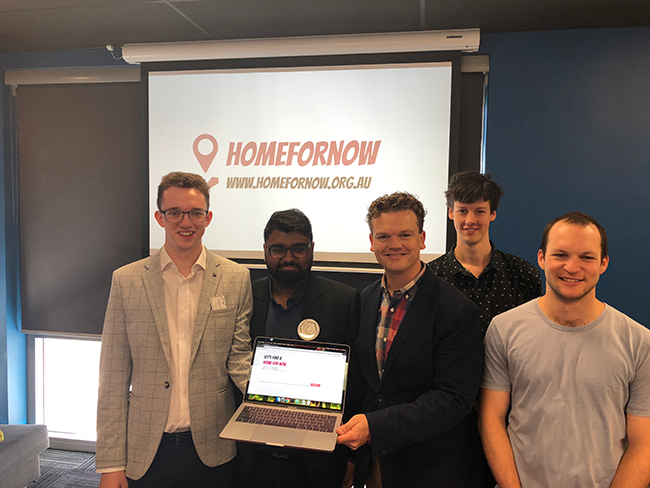 Coders for Causes' Ben and Jeremiah, Anglicare WA's Human Centred Design Lead, Jethro, Alex and Michael also from Coders for Causes