Our Purpose
To work together in trusted relationships with people and families across Western Australia who partner with us on a journey to thriving.
Our Vision
A just and fair Western Australia where all people thrive.
Our Values

Underlying Anglicare WA's commitment to providing help to those in need are our values, drawn from our history and connection to the Anglican Church.
Inclusion
We are non-judgemental, non-discriminatory and accepting of all people.
Trust
We recognise that trust is a key element of the success of our work with our clients as well as in our relationship with the Board, staff, volunteers and key funding and service partners.
Compassion
We have a deep awareness and understanding of the needs, aspirations, joy and pain of others. We want to make a difference, particularly to people and families in greatest need.
Respect
We show consideration for others and recognise each individual for his/her own unique talents and experiences. We treat others with the highest degree of dignity and understanding.
Empowerment
We walk alongside others to uncover and enable the strengths and talents of each person to help them thrive and we strive to build community and advocate for social justice.
Courage
With courage and determination we stand by our values and beliefs and act on them in our work and our advocacy. We actively seek out and support our partners who share these aspirations.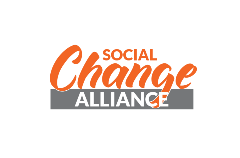 Anglicare WA is proud to be part of the Social Change Alliance, a group of Western Australian based community services organisations working together to reduce disadvantage in our State.