Our Purpose
To drive positive outcomes with those in need and to challenge barriers to thriving.
Our Vision
We believe in a just and fair Western Australia where everyone can thrive.
Our Values

Underlying Anglicare WA's commitment to providing help to those in need are our values, drawn from our history and connection to the Anglican Church.
All about people
We show respect and compassion, placing people at the heart.
Focused on Strengths
We believe in and amplify the strength of people and communities.
Fiercely inclusive
We make sure everyone can belong.
Trusted Partners
We walk alongside and inspire trust.
Curious & Creative
We seek new ways to do better.
Gutsy & Courageous
We tackle difficult issues, speak up and take action, even when it's hard.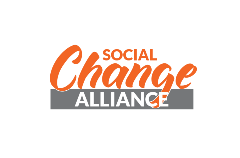 Anglicare WA is proud to be part of the Social Change Alliance, a group of Western Australian based community services organisations working together to reduce disadvantage in our State.