Tonight across Western Australia, there'll be cold, frightened young people like Emma* sleeping under bridges and in doorways.

We need your urgent donation to help them, please.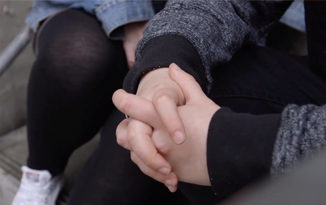 "The things I saw on the streets - they still haunt me today."
– Emma, 16 years old
Emma ran away from home after ongoing difficulties. She told us:

"Living on the streets was the worst thing I have been through. I had no family, no home, no income and no self-worth. I was desperate for someone to care about me."

The Street Connect service cared about Emma. There are specialist Youth Workers on that bus. They provide practical help – and a kind, non-judgmental ear – to young people like Emma who are homeless.

"My life changed because of Street Connect. If they weren't around I would never have survived."

With support from the Street Connect team, Emma now has a home, a job, and is back in contact with her family.

But tonight and every night this winter, children as young as 10 will sleep in freezing doorways and under bridges. Without parental protection, they are vulnerable to abuse by others and exposed to drugs and alcohol.


This is why we need your help today
We have been given an incredible opportunity to DOUBLE our impact and help more young people who are living rough. If we can raise $350,000 by June 30, Anglicare WA's Winter Appeal Committee has pledged to match the donation.
Youth homelessness is a growing problem in our State. In fact, around 9,500 people are experiencing homelessness on any given night in Western Australia. More than 3,500 of these people are below the age of 25. Anglicare WA's Street Connect program aims to make connections with vulnerable young people, to show them that they are valuable and help them to turn their lives around.

Please make a gift to help more young people like Emma escape homelessness – this winter and for good.

Yes, I want to support the Street Connect program and help people like Emma