When we see another person freezing, our own body temperature drops by up to one degree Celsius. This is called 'temperature contagion', an involuntary response that helps humans empathise with others who are freezing.
DONATE TODAY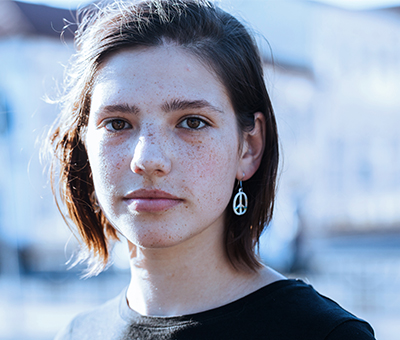 Meet Sarah. Your generosity will help keep people like her warm this winter.

After years of instability in the hands of state care, Sarah found herself on the street trying to find her own way at the age of 15.
For young people like Sarah who find themselves sleeping rough or with no place to go, our Street Connect team are out there, working to get them off the cold, wet streets and into a better life.

Sarah eventually found herself at Anglicare WA's Foyer Oxford - the largest single-site homelessness service for young people in Australia. Anglicare WA ensures young people are cared for and supported on the trajectory out of youth homelessness – so no young person is left behind.

The special thing about Foyer Oxford is that it is not just about the accommodation, we also provide a complete wrap around support service to help transition young people into sustainable independent living.

Through Foyer Oxford, Sarah has been able to create a better future for herself. But so many more young people are in desperate need.

We need your support to ensure that young people like Sarah have the hopeful future that they deserve.

Please send a gift today so our Western Australians experiencing homelessness know they are not forgotten.

DONATE TODAY